BRIK AS leverer kunnskapsfilming og smarte videoplattformer til effektiv deling og distribusjon av faglig innhold.
Vi er spesialisert inn mot effektive opptak av ulike former for kunnskap, vi kaller det "Kompetansefilm". Vi jobber med kunder innen toppidretten, eks. Olympiatoppen, Industri (Nidarfabrikken), Helse (Haraldsplass sykehus) og Forsvaret.
I samarbeid med Innovasjon Norge og Norges Forskningsråd har BRIK utviklet unike METODER og PROGRAMVARELØSNINGER som effektiviserer kunnskapsdeling med video i virksomheter.
Sammen med kunden planlegger og gjennomfører vi effektiv kompetansefilming av organisasjonens kjernekompetanse. Konseptet er utviklet i samarbeid med ledende norske virksomheter.
BRIK as er lokalisert i Media City Bergen, og på SNØ Lørenskog, hvor vi er medlem i kunnskapsklyngen Igloo Innovation. BRIK har i tillegg tilgang på et solid faglig nettverk innen film, teknologiressurser, design og animasjon, gjennom medlkemskapet i NCE Media.
Klikk her for å se hvilke kunder vi jobber med. 
Teamet
Vi er i vårt ess når kunden har kompetanse som ønskes formidlet på en smartere og mer effektiv måte.
Til ansatte, medlemmer eller omverden.
Se glimt fra Igloo Innovation, hvor BRIK har sitt Oslo-kontor.
Se spektakulær film fra SNØ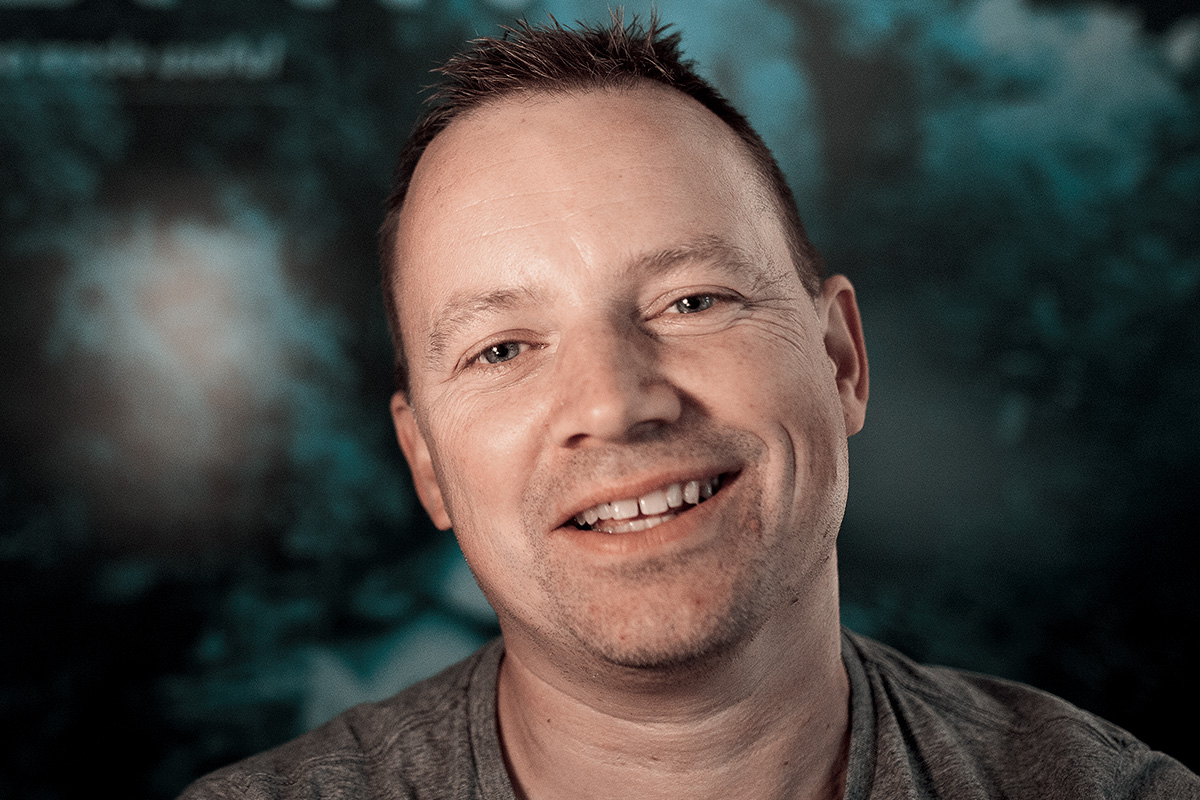 Bertin Holme Flatebø
Daglig leder/ regi/ foto. Partner
Daglig leder/ regissør/ fotograf. Cand. scient.
Brenner for hvordan ny webteknologi kan formidle kunnskap på bedre måter.
Før Bertin etablerte eget webselskap i 2005, arbeidet han åtte år i Sjøforsvaret med befalsutdanning og kompetansutvikling innen fagfeltet fysisk fostring.
Liker seg best i telt.
Kontakt:
+47 412 16312 / bertin.flatebo@brik.no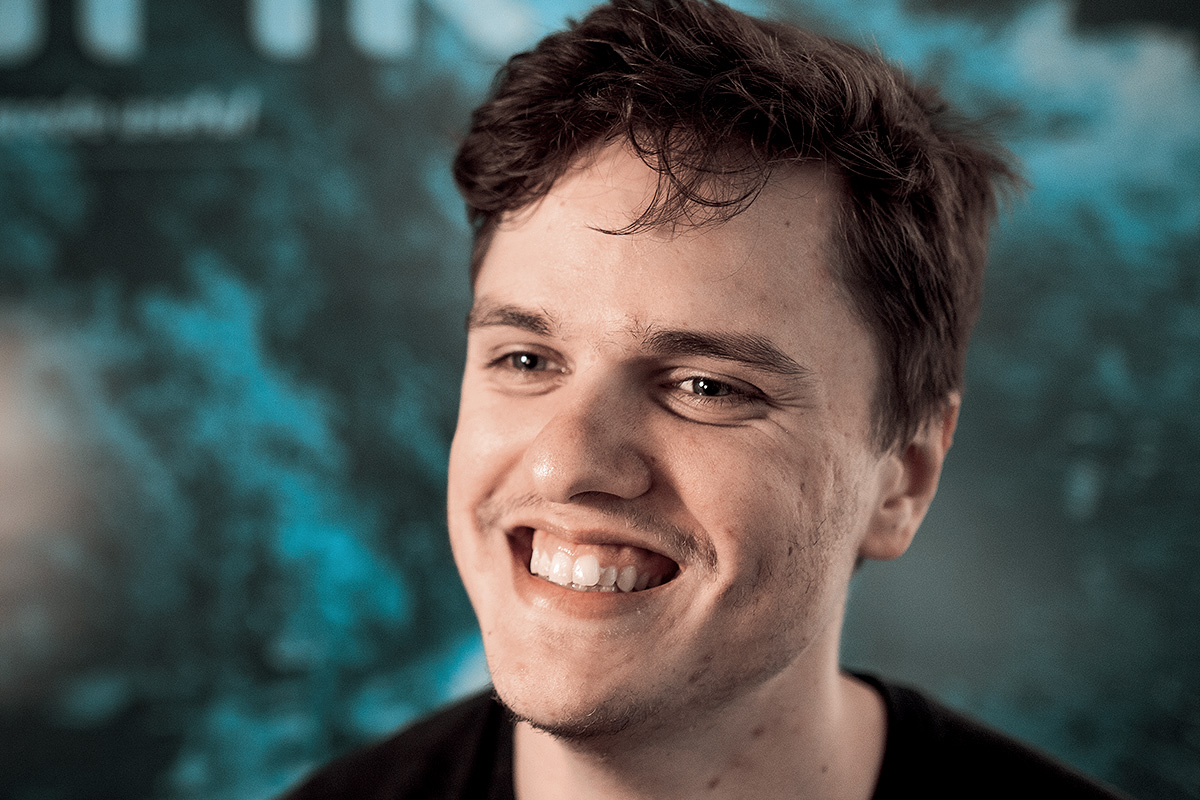 Jon Packer
Utvikler, Partner
Utvikler med særlig interesse for å skape gode brukeropplevelser.
Jon har en Bachelor of Information Technology (Software Architecture) fra Queensland University of Technology, Australia.
Seks år bak seg i BRIK-teamet. Jobber  deltid.
Lidenskapelig ølbrygger og dyktig fotograf.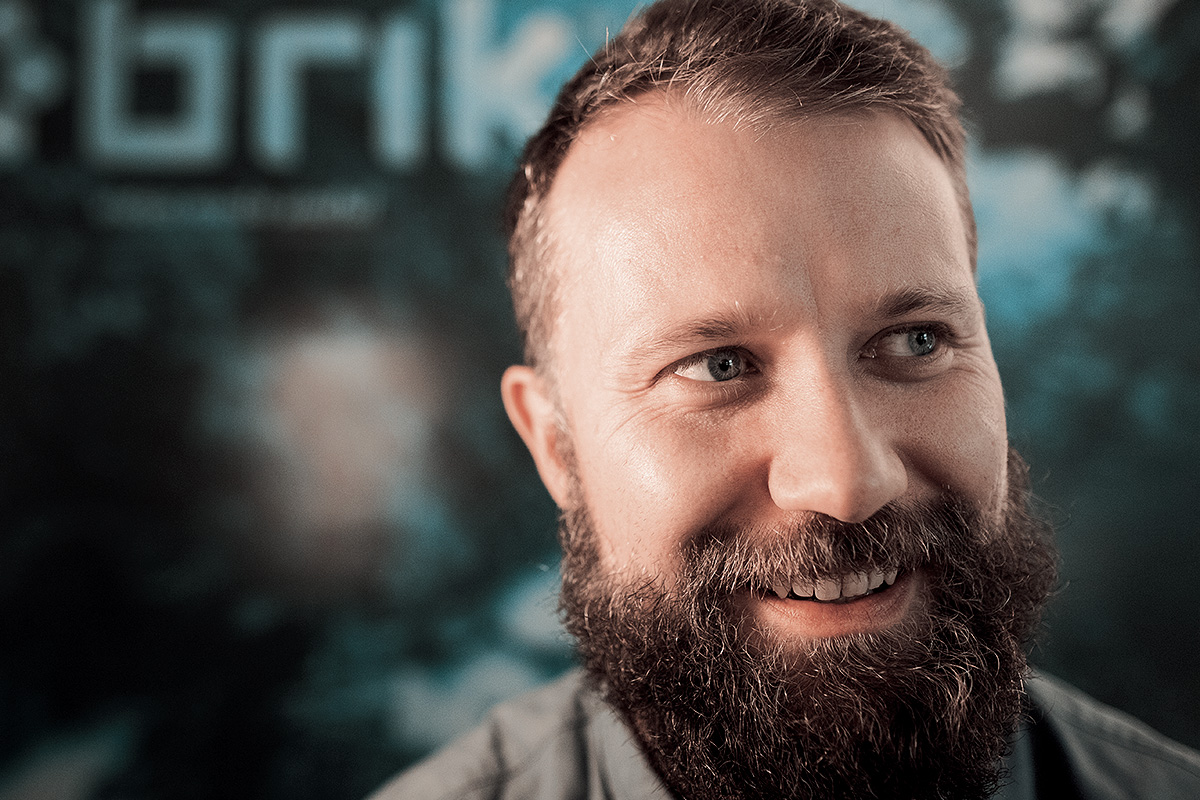 Prosjektutvikler med særlig interesse for menneskelig interaksjon og teknologi.
Erlend har master i Sosialantropologi, og bruker nå sin menneskekunnskap til å utvikle gode bruker-opplevelser for digitale brukere.
Etter seks år i BRIK-temaet, jobber Erlend nå i Egde Consulting i Grimstad.
Matnerd.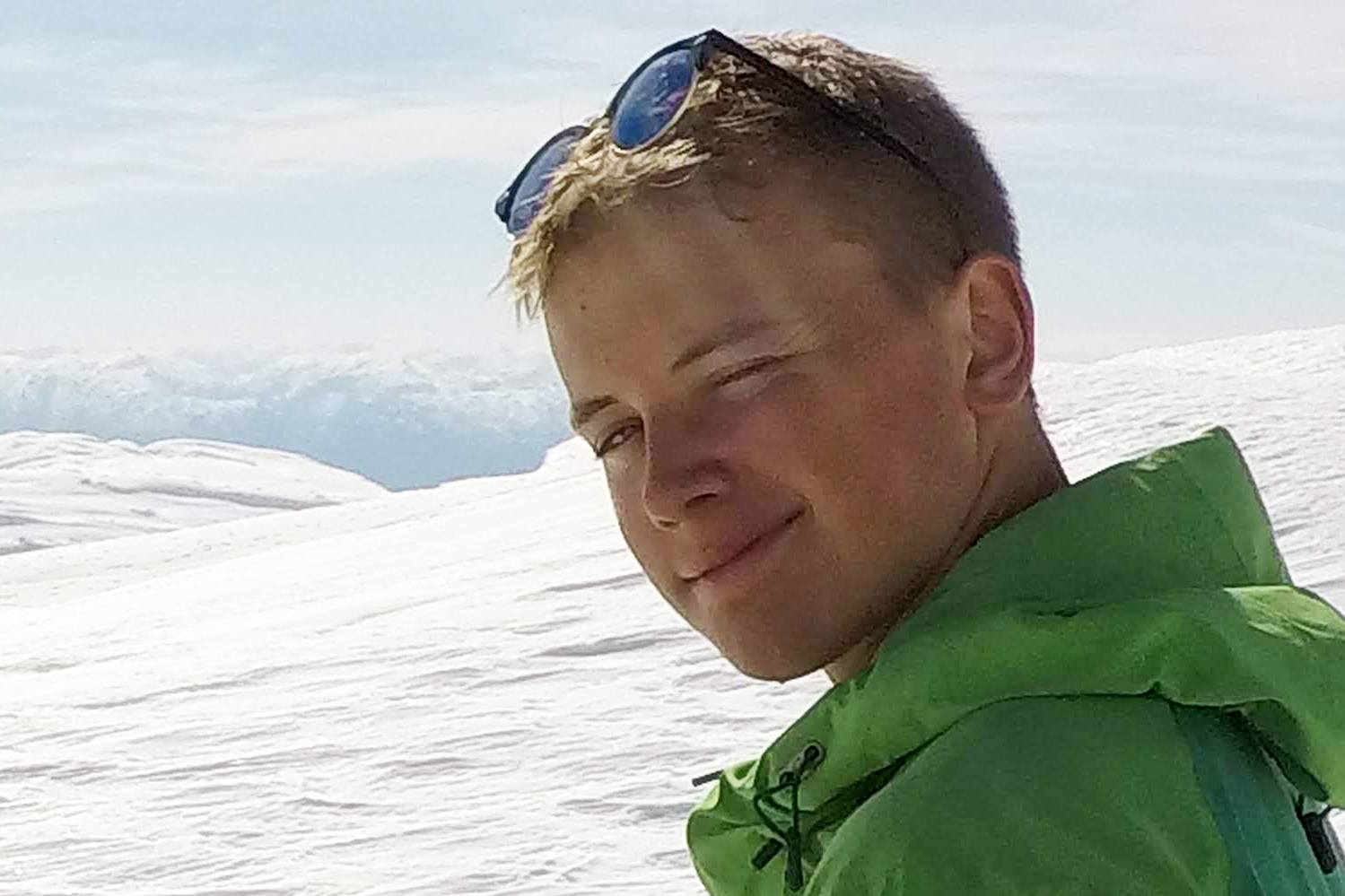 Håvard Flatebø Trætteberg
Regi, klipp
Dokumentarfilm-regissør fra Den Norske TV-skolen på Lillehammer.
Jobber i NRK, i tillegg til å være prosjektansatt i BRIK.
Liker seg best på impro-scenen.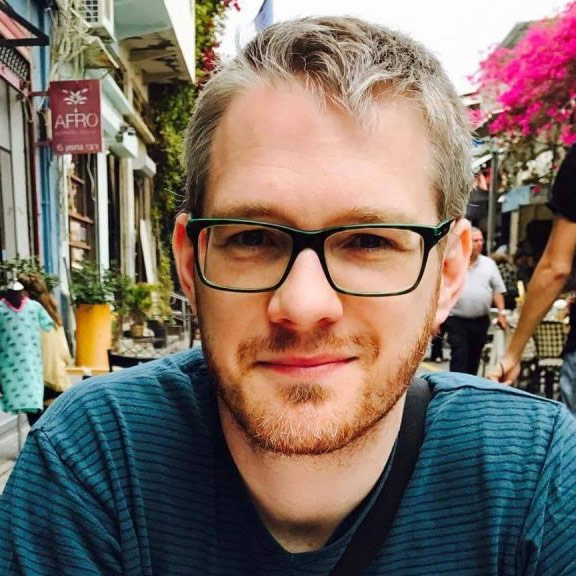 Utvikler med sans for å bygge stabile systemer.
Master i informatikk, med fordypning i algoritmer.
Etter fem år i BRIK teamet, arbeider Helge nå i Vizrt, som er verdens-ledende innen TV-grafikk.
Digger snurrige tegneserier.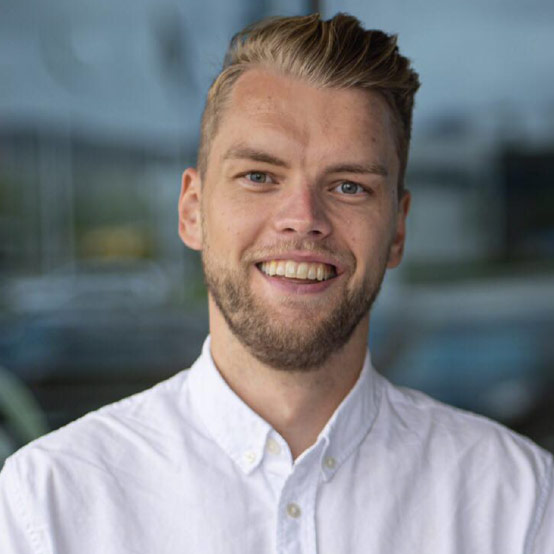 Are Almaas, Are Almaas AS
Technology consultant
Years of experience with Software and Product Development. Are has co-founded several companies.
Passionate about entrepreneurship & innovation, product development, and using technology to make a difference.
He's a committed team player that's always up-to-date on the latest tech and practices.
Works project-based for BRIK.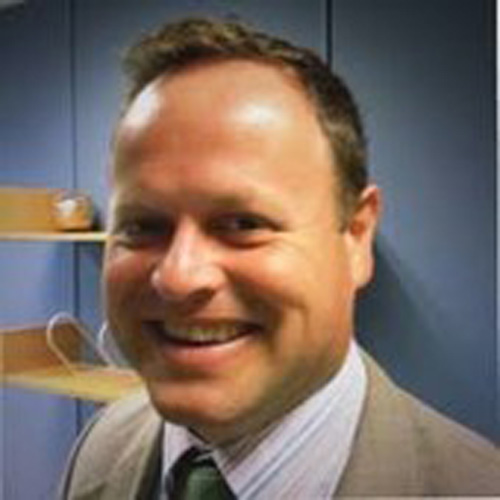 Jan Terje Espeland
Strategi, markedsføring og rådgiving
Hungry challenger with 20 years experience in sales, marketing, sponsoring and general management.
The last 10 years I have provided companies in Norway the very best IT performance experience.
Specialties: sales & negotiations. also experienced in: marketing, branding, sponsoring, public relations, project management, general management, business strategy & analytics, behavioral psychology, work and organizational psychology .
Works project-based for BRIK.
Historien
Teamet bak selskapet har jobbet med webteknologi og kunnskapsformidling siden 2005, gjennom selskapet BRIK Teknologier AS. Visjonen er å kombinere det beste innen fagforståelse, pedagogikk og teknologi, for å skape verdifulle løsninger for kundene våre. Olympiatoppen har vært en av våre viktigste samarbeidspartnere helt fra starten.
I 2011 ble en av gründerne headhuntet til Facebook i San Fransisco, og det ble da opprettet et nytt selskap i Norge, BRIK AS, med fire ansatte og grunnleggere i 2013. Våre "investorer" i tillegg til de ansatte har vært Norges forskningsråd, Innovasjon Norge og flere større kundepartnere. Dette tilførte selskapet ca. 6 mnok i utviklingsmidler for perioden 2013-15. I 2013 gikk selskapet gjennom nåløyet til å delta på TechINCubator (TINC) i Silicon Valley, i regi av Innovasjon Norge.
De siste årene har BRIK utvidet satsingsområdet fra primært idrett og toppidrett, til andre bransjer som industri, helse og utdanning. Det er mye de samme prinsipper som gjelder her i forhold til å skape best mulig formidling av praktiske ferdigheter.